Professional Masonry, Asphalt Repair, and Maintenance Services
MA Outdoors Corp provides Greater Boston businesses and homeowners with excellent, top-quality pavement maintenance and masonry services at an affordable price. As a fully insured and licensed company, we take pride in our durable sealcoating and masonry services available throughout the Greater Boston area.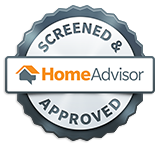 Services offered in Greater Boston:
Crack Filling
Asphalt Patching
Our top-quality paving projects last and provide a beautiful and accessible finish for your home or business. When you work with MA Outdoors Corp, you can always expect that your project will start and finish on time and on schedule.
Request a Free Quote Online